This page contains images from two Greek manuscripts belonging to the Special Collections department of the
Shield's Library at the University of California at Davis, USA. We are thankful to the Univrsity for their
permission to use their manuscripts on our page.
Dans cette page se trouvent les images de l'Evangile selon Marc prises des deux manuscrits grecs appartenant aux Collections Spéciales de la bibliothèque "Shield's Library" à l'Université de la Californie à Davis, aux Etats Unis. Nous sommes reconnaissants à l'Université pour la permission d'utiliser leurs manuscrits sur cette page.

The first page of each of the four Gospels is presented. Each of these manuscripts contain only the gospels. According
to Kurt Aland's list of manuscripts in Germany, Manuscript 2461 is from the twelth century and manuscript 2462 is from
the eleventh century.
La première page de chacun des quatre Evangiles est présentée également. Chacun de ces deux manuscrits se compose uniquement des quatre Evangiles. Selon la liste des manuscrits de Kurt Aland en Allemagne, le manuscrit 2641 date du douzième siècle et le manuscrit 2642 date du onzième.

At the bottom of this page, the entire Gospel of Mark from each manuscript is reproduced, side by side for comparison.
By opening this page tice, you can compare manuscripts at the same time.
En bas de cette page, les deux manuscrits sont placés côte à côte pour permettre la comparaison des deux dans le contexte de l'apprentissage de la pratique de la critique textuelle. Pour voir les deux manuscrits en même temps, il faut ouvrir cette page deux fois et choisir la même portion dans chaque manuscrit. Ensuite il faut minimiser l'écran pour permettre de voir les deux images en même temps.
Other manuscripts can be seen at sunsite.berkeley.edu/scriptorium
Autres manuscripts se trouvent à sunsite.berkeley.edu/scriptorium
deux manuscrits Two Manuscripts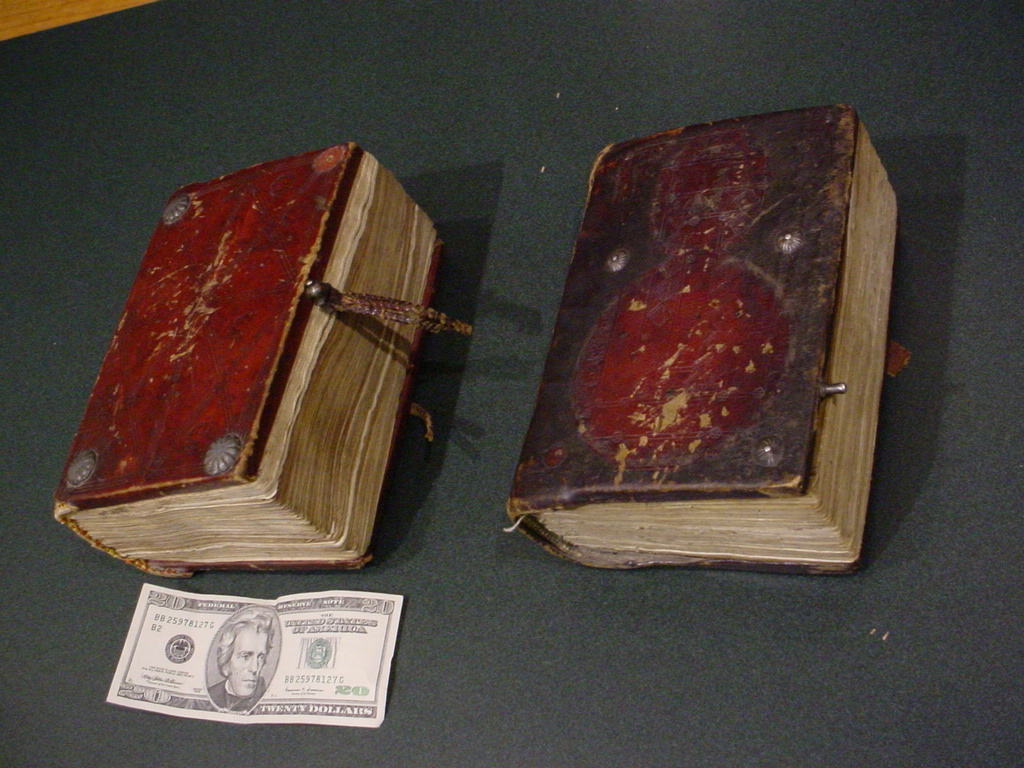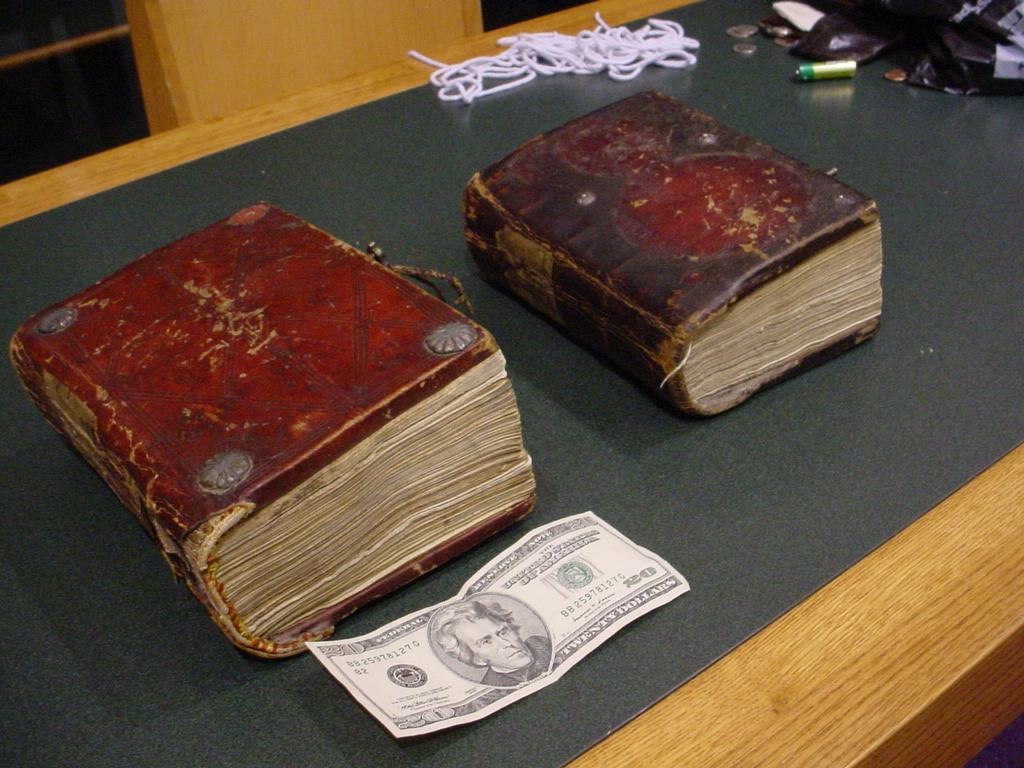 Celui du XIe siècle (ms 2642) est fabriqué en parchemin et papier.
Manuscript 2642 from the XI century is made from parchemin and paper.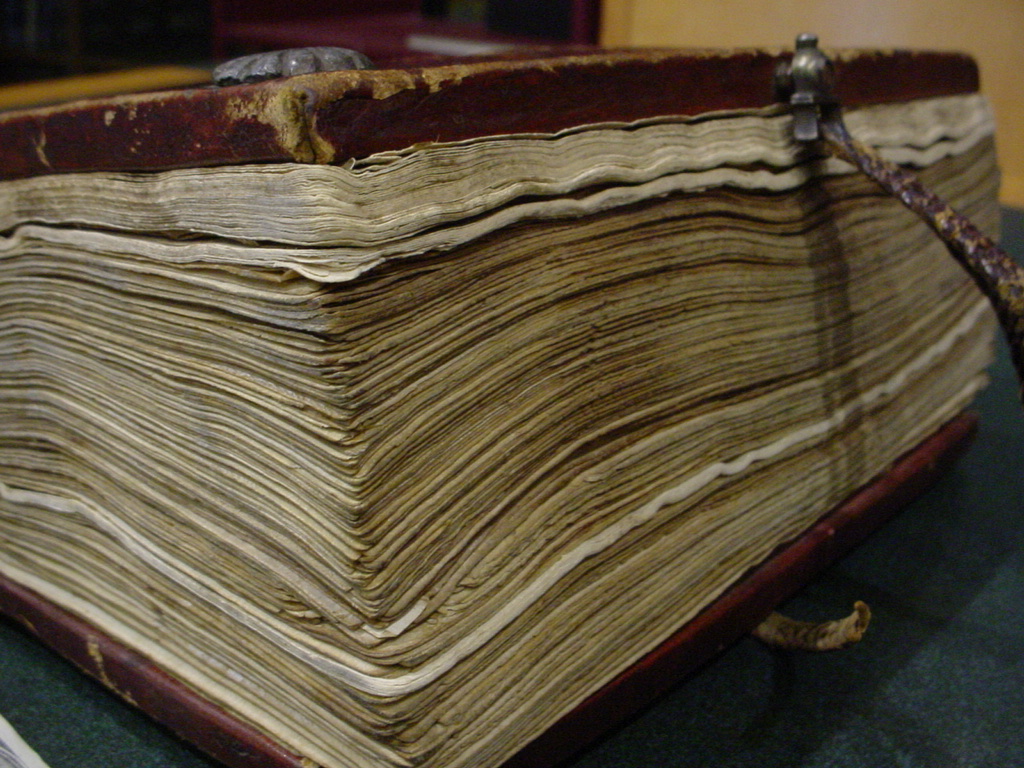 La première page de chaque Evangile dans le ms 2641 du XIIe siècle.
The first page of each gospel in the manuscript 2641 from the XII century.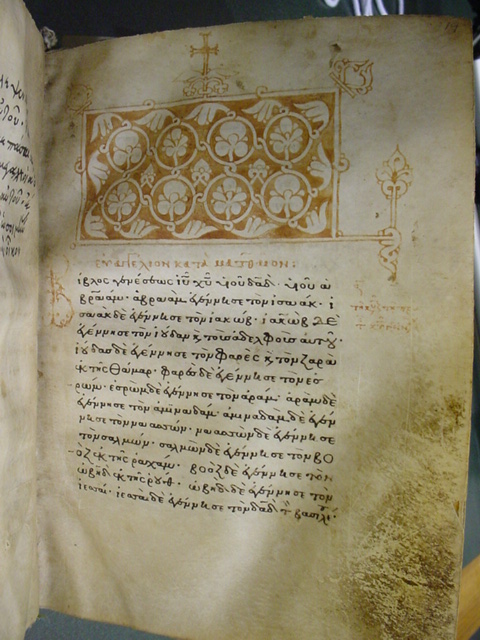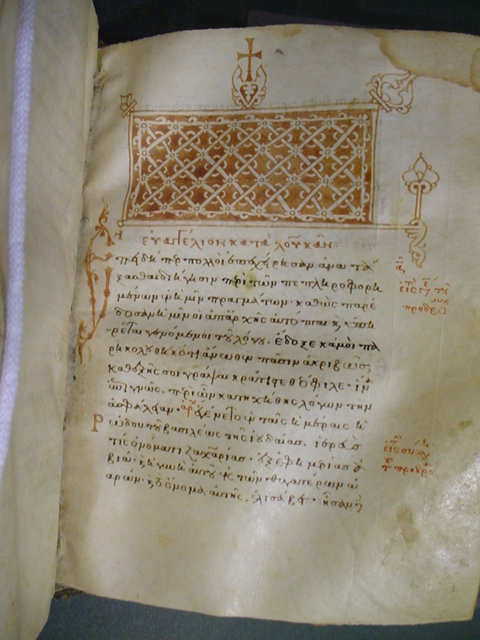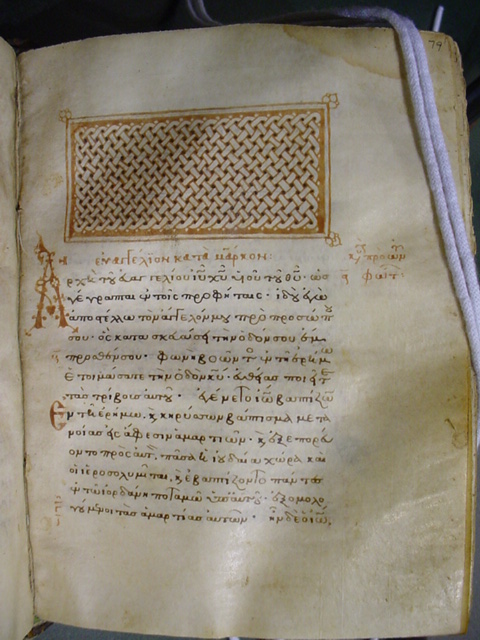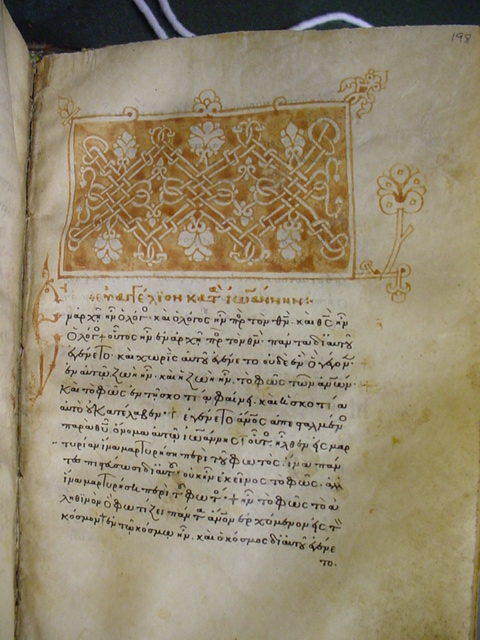 ms 2642, XIe siècle MS 2642 XI century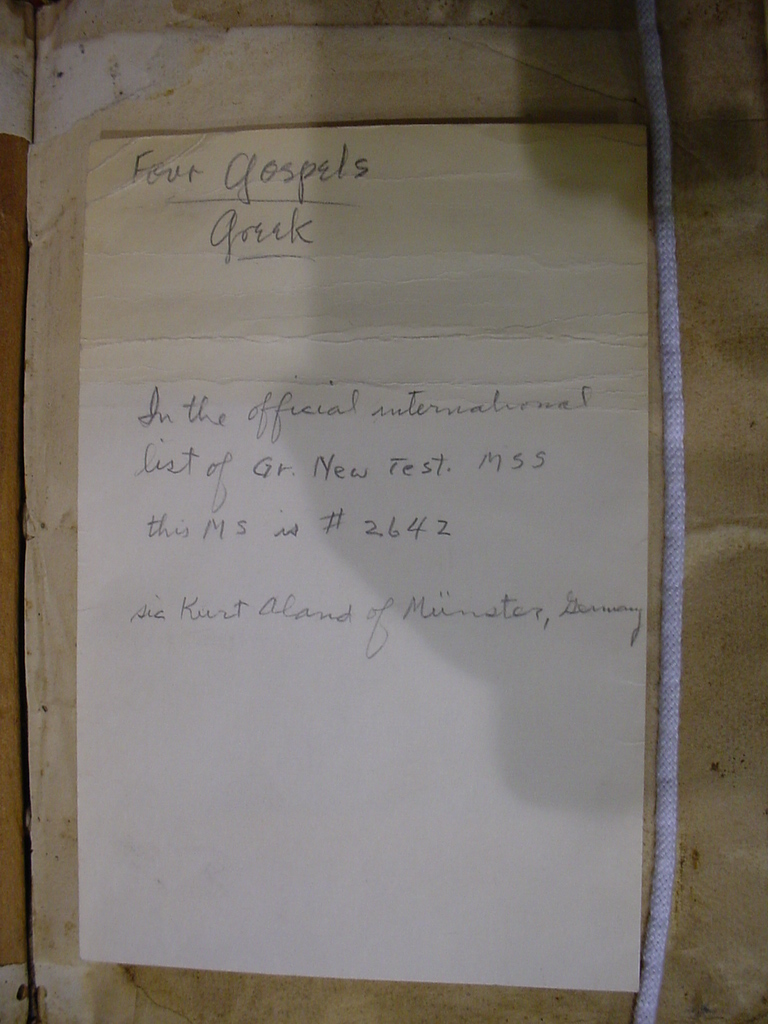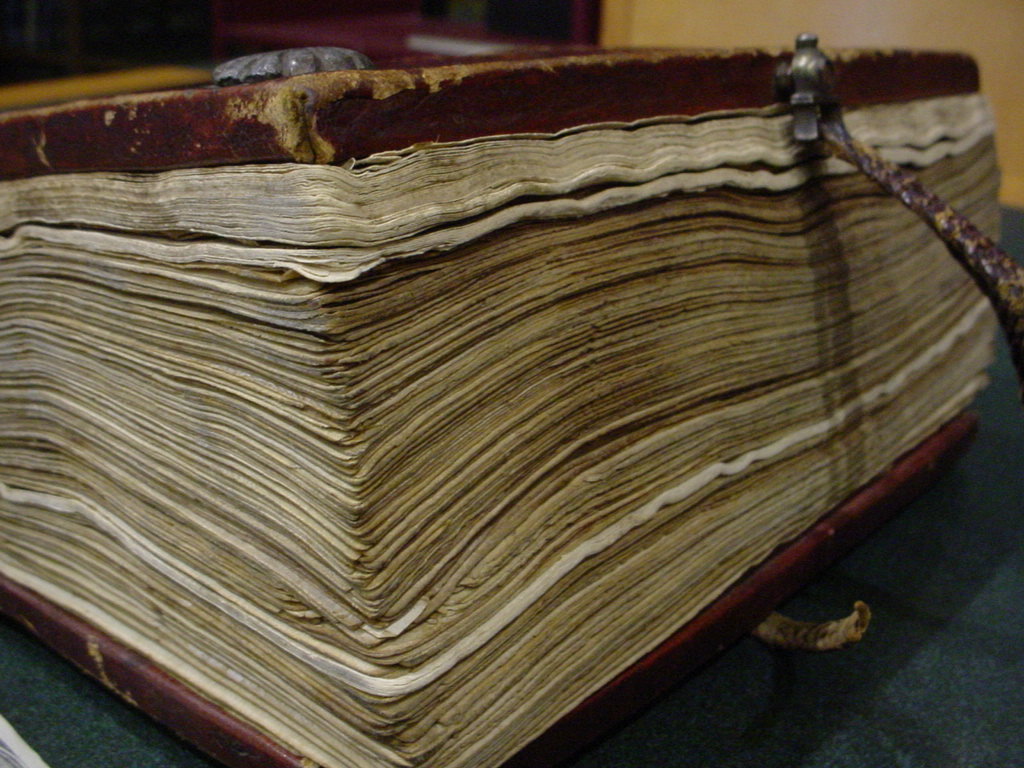 Evangile selon Marc Gospel according to Mark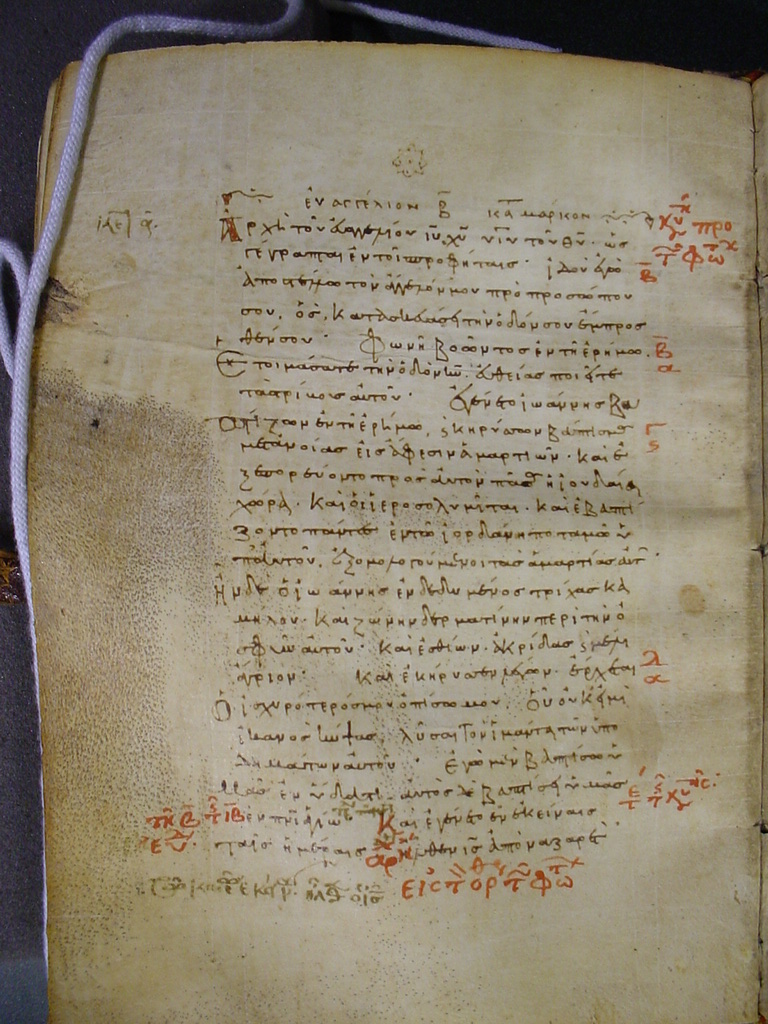 Le ms 2641, XIIe siècle
Evangile selon Marc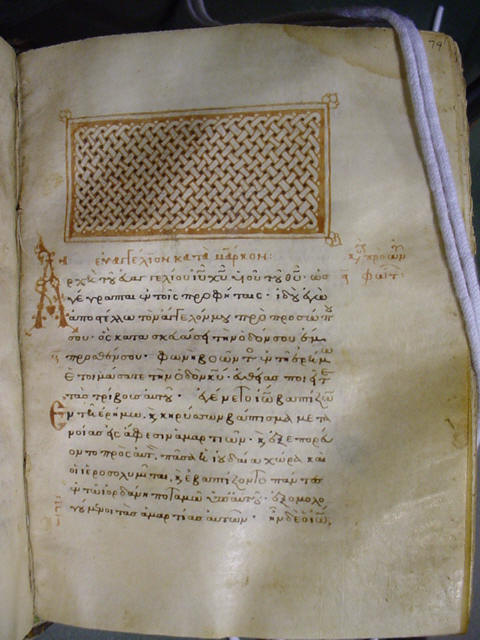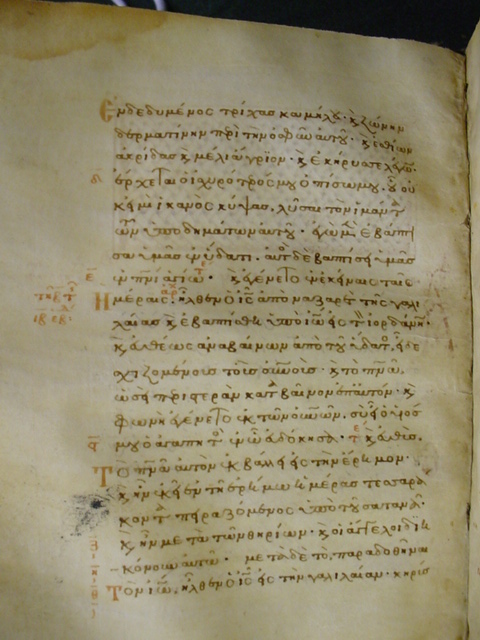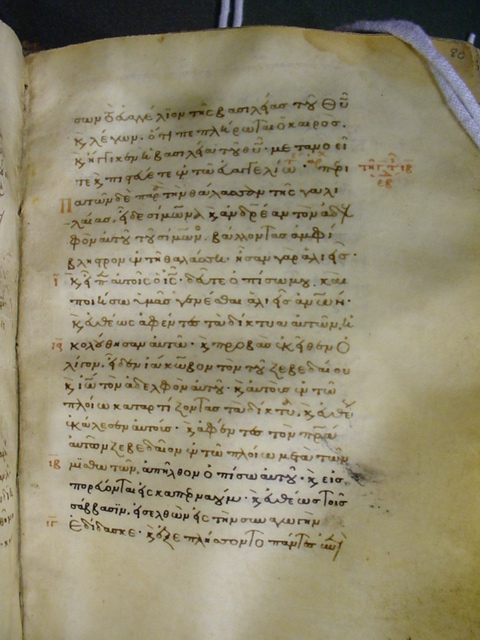 Résumé du ms 2641 Summary of ms 2641
Ms 2642, XIe siècle

à gauche/ on the left
Ms 2641, XIIe siècle

à droite/ on the right
Il suffit de cliquer sur l'image pour l'agrandir.
Click on the image to enlarge
80

81

Summary/Résumé ms 2642 Summary/Résumé ms 2641
d